personal achievement coaching
The Sirkin Creative Living Center is committed to bringing the most heart-centered, holistic and beneficial life balance coaching experience to professional women by enabling deep self-awareness and by providing practical tools to clear roadblocks.  We help women to see their beauty, worth and value and to gain greater control over their lives.   As appropriate, we are able to integrate mind-balancing Bach Flower Remedy education to empower clients to progress more quickly between sessions.  We use new research in neuroplasticity to tailor packages that will help reinforce lasting change to stress inducing patterns.  We work flexibly and virtually and are there for clients as they need us.  We strive to enable a sense of wisdom so that women can make better choices that resonate with their true life path and passion.  As a result they typically find more joy and vitality.
---
Client Testimonials.......................>More
Alicia is a careful listener who is able to "hear" the underlying issues that may be difficult for her client to describe vocally. When I have consulted with her, she has introduced the possibility of certain remedies that had not previously occurred to me. Her insights are straightforward and simple. She is down-to-earth, kind, and gives great dignity to her clients. As a practitioner (with less experience) myself, I will consult with Alicia again in the future when I am unable to clearly see my own circumstances clearly. I greatly value her friendship as well as our professional relationship.
"Alicia's wisdom flows freely. I sense a true camaraderie with her as a friend and a support person through her life coaching. The gifts I received in our sessions were beneficial on a physical, spiritual, mental and emotional level as we explored my interior process of re-gaining balance. Her vibrant energy is so heartfelt and I left our session with new clarity and a sense that I was about to experience new transformational awakenings."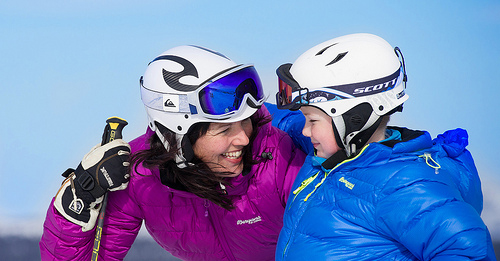 "Alicia is my first 'coach'. What I like about the way she works is her nonjudgemental approach and her way of easing me into developing strategies to reach goals that I didn't realize I had. She follows through with encouragement and support. Coupled with her mastery of The Bach Flower Remedies, often she can help shift the mindset that keeps me stuck. Although I have been familiar with Bach Flower Remedies for over 30 years, it wasn't until I did a class with Alicia did I become aware of the depth and breath of the flower essences. She understands the nuances of each Remedy and is skilled in sharing her wisdom and knowledge."
"For the last few years I had an interest in Bach Flower Remedies and wanted to learn more. I heard about Alicia Sirkin's classes and registered. That was truly the best decision that I have ever made. Alicia teaches her classes with such passion that learning comes easy. Her presentation is not only educational but it is done in a warm and inviting environment. With Alicia's flare for teaching the two days went by quickly and I walked away with a wealth of knowledge."
"I suffered with terrible anxiety for several years. It took me about a year using 7 remedies to bring me back to normal... I could not have done it without your help. In fact, I can't imagine anyone not consulting with you to use the right remedy and the proper dose. I can honestly say I am back to my old self."
"Alicia is a highly energetic, intelligent and intuitive woman. I knew little about Bach Flower Remedies prior to working with her, and I have to say that her interpretation of my inner world and the flower remedies to help me find more balance has been an impressive process. The flower remedies work! Alicia is a careful listener and a kind and sensitive person. I'd highly recommend her work with flower remedies for anyone living in today's busy world. They calm your mind and spirit."
"Alicia is more than an expert, more than a healer... she is a mentor, a friend, a true gift. Through her patience and her genuine caring and dedication we overcame many obstacles - numerous times. Trust her... trust her with your feelings, your concerns, your health. It will be an investment in you becoming whole!"
Coaching Packages
5 sessions + tools + between session support
10 sessions + tools + between session support