My Story
My father's near fatal heart attack when I was 6 and ultimate death when I was 16 taught me about the impermanence of life. I felt unsafe and afraid. At 6, I developed unhealthy addictive eating patterns to numb myself so I wouldn't have to feel what I wasn't able to express. Yo-yo dieting, overweight, and poor self-esteem led to continued weight gain. At 20, this led to an emotional breakdown when I experienced what I thought were symptoms of a chronic illness. I watched my 36 year old father suffer 9 years and was afraid I was spiraling down to a life of sickness and early death. In a Divine moment, an inner voice cried to be whole, well and happy. I knew I must make radical changes if wanted to avoid dying young like my dad.
That deep desire and intention not to suffer any longer set me on a body, mind and spirit healing path that attracted teachers, mentors and healers that helped me reverse my journey to sickness. I studied how to live a healthy lifestyle, fulfill my soul's purpose, nourish my body consciously with healing and protective whole foods, connect to something greater than myself, live a life of gratitude and enjoy a healthier, fulfilling vibrancy — more than I could ever have imagined for the past 50 years.
My passion is helping others to live a better life.
Let Me Help You Get Unstuck
There is a reason why you're reading this right now. You have reached a point in your life where you don't just wish for a change, you're ready to take action. You are ready to overcome obstacles and learn lifelong skills that will allow you to better manage your life and have greater control.
I have had many teachers and mentors along my journey. My own personal lessons, together with the lessons learned from helping others has led to the Sirkin Coaching Method Consciousness Formula:
Desire + Intention + Accountability + Courageous New Patterns = TRANSFORMATION!
Conscious Self-Awareness + Gratitude + Self-Love = INNER PEACE & JOY!
Whether you are looking for a non-judgmental guide to help you safely dig into what's not working and find the courage, skills and determination to better manage or overcome it, an accountability partner who whole-heartedly believes you can do it and will help you stay on track, an educator to teach you new techniques, tools and modalities that facilitate change, or to help you get to know your true Self through a higher connection, I'm here to help!
Testimonials
Alicia is more than an expert, more than a healer… she is a mentor, a friend, a true gift. Through her patience and her genuine caring and dedication we overcame many obstacles – numerous times. Trust her… trust her with your feelings, your concerns, your health. It will be an investment in you becoming whole!
Christi Bender, CPA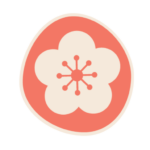 My journey with Alicia started after I suffered a great loss and set back in my life. I realized that I needed to make some serious changes and I set out to find support through a significantly emotional time. Alicia's work was the antidote to support me as I navigated deep states of fear. Alicia was a guiding light through some pretty difficult shifts that I have been through and every day I wake up feeling more and more grateful! There are so many moving parts that take place as we leave our old lives and step into our new life circumstances and I can honestly say with every cell of my being, you MUST have a support team in place to guide you through. Thank you Alicia for all the gifts you have brought into my life! This journey takes discipline and dedication but the reward is priceless. I experienced a great transformation working with Alicia. Thank You Alicia for all you do and all you are!
Lisa Wilson, CEO/Founder, Aspen Center for Empowerment
Feeling stuck is not a good feeling.  The faster the wheels in my head turned, the deeper I went into fear and self-doubt.  Alicia's insightful counsel helped open new pathways for ideas and possibilities to flow.  She is a gifted and inspired teacher and coach who came into my life at the time I needed her most.
Rosemary Ravinal, RMR Comm. Consulting, LLC